In this note, we offer some of our latest insights on the COVID-19 pandemic, starting with how companies across the various industries we serve are navigating disruptions and what we're seeing as trends within the contact center and communication support processes at the center of every industry.
Every industry has its own specific challenge during the coronavirus pandemic, read our take on what's happening within each.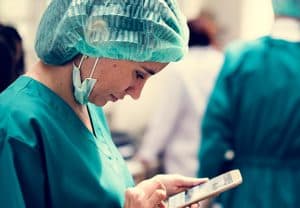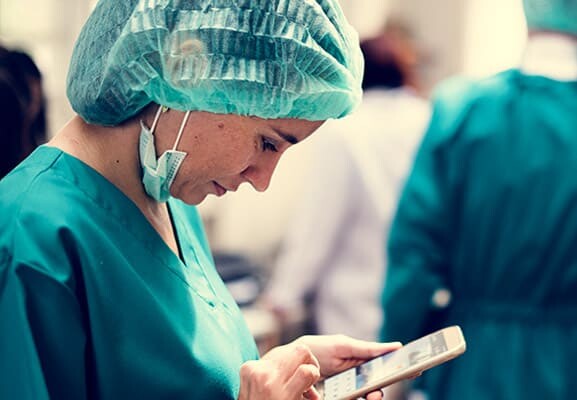 Healthcare: The war against an invisible enemy
The COVID-19 pandemic continues to unfold with tragic consequences around the world, changing social life, disrupting economies, and shaking up life priorities. Yet the human toll remains the heaviest of all.
While fighting the pandemic, healthcare providers – both institutional facilities and individual practitioners – still need to look after all non-COVID-19 patients requiring health care services. Those include acute patients who need hospital admission and careful management in a protected environment, plus controlled patients needing on-going monitoring.
We've heard from providers across the country that it is vital to maintain 24/7 access to service and messaging systems, both for them and their patients. With care facilities being the center of crisis management for many communities affected by the virous, implementing, promoting and providing access to remote, out-of-hospital patient management practices and maintaining communications with patients and patient families regarding treatment delays, follow-up or managing care services post- surgery remaining a critical component of continued care.
Reinforcing the strength of existing out-patient communications while strengthening access to on-call services will ensure the right communication reaches the right patients, care providers and doctors on time day or night whether via direct transfer, secure messaging, or patched services within networks.
We know secure and reliable communications and call services are critical for continued patient and practitioner success – and everyone at our facilities are doing their part to keep the lines of communications open for our health care workers. If we can help free up your time to do more by answering your phone, please reach out to us at (661) 902-6215.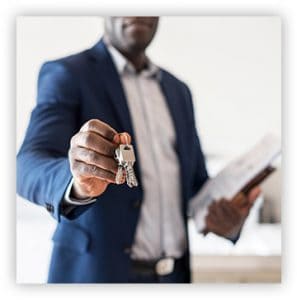 Real Estate: How Social Distancing is Impacting the Real Estate Industry
From listing your home to locating and visiting a new house to appraisals, inspections and closings, real estate transactions require many in-person interactions. As shelter-in-place orders take effect, the level of restrictive measure vary by state and local area. Many open houses have been canceled or heavily restricted, and agents are now conducting virtual showings to prospective buyers.
Although transactions and closings are still happening, the number of transactions have been greatly reduced due to the virus and stay at home restrictions. Beyond the fact that showings have been curtailed, appraisers have struggled to gain access to homes and some government recording offices are closed, making completing the closing process even more challenging.
Real Estate transactions are often the largest transactions that an individual participates in. They are often taxing on all parties, and without the one on one guidance from real estate professional progress is rarely made. Technology, immediate messaging and 24/7 access to you team is becoming even more crucial during these challenging times.
Learn how we can help free up your time to do more by answering your phone, please reach out to us at (661) 902-6215.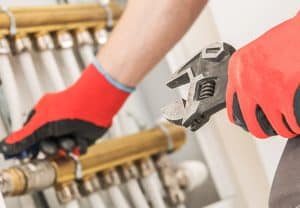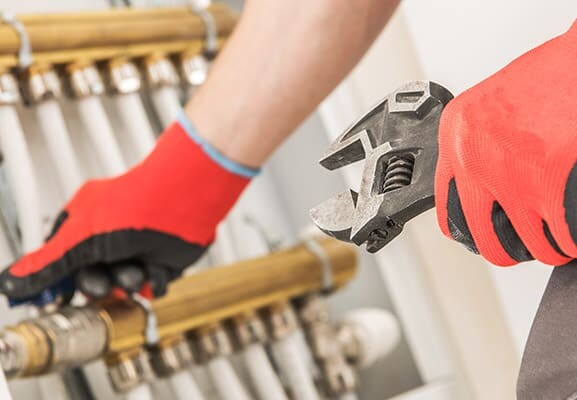 Trades & Specialty Services: The backbone of the market
It's important to acknowledge how these jobs fill an invaluable niche in each local labor market. From transportation departments to warehousing and storage facilities, to construction labor and skilled trades, this sector for the most part has been deemed as essential activity can continue as business as usual. However, even though job site activity has seen some changes due to distancing, demand for new projects – and emergency residential repairs and replacements – has not diminished.
So far, our commercial and residential trades customers have not reported any issues with the supply chain and their inventory and parts needs are holding up. However, seasonal demand is increasing in construction and commercial and residential HVAC, and call volumes are increasing across these specialty services.
The livelihood of all these workers will depend on how COVID-19 impacts trade. Which activities will effectively shutter, which will expand, and how will these changes alter the movement of goods?  In these volatile times, we know that every service call matters – both to your business and to your customer that needs service.
If we can help free up your time to do more at the job site by answering your phone, please reach out to us at (661) 902-6215.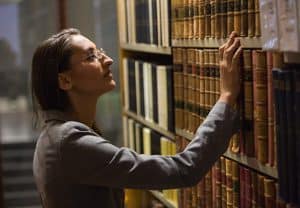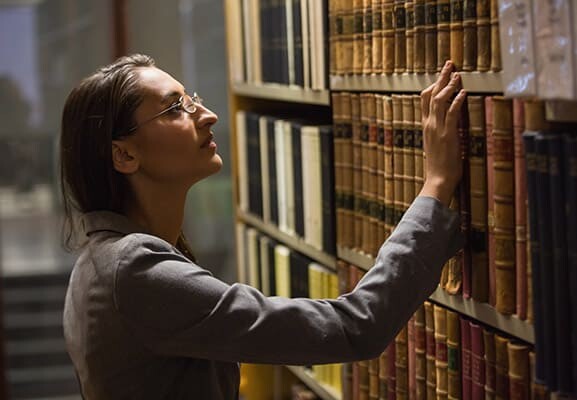 Attorneys: Realities of managing a law practice a downturn are settling in
The influence of COVID-19 on the practice of law has been felt from the Supreme Count on down. There are fewer cases being heard as hearings are postponed moving to remote listings which means depositions are canceled or delayed and case deadlines extended. And for some practice types, business has stopped altogether and forced a dramatic change in practice focus to maintain new business. The need for people to hire attorneys short-term has slowed, posing a threat to many smaller practices cash flow and incomes.
While court appearances and new clients may be slowing, the level of difficulty of our clients to make the switch to remote work was minimal. We've heard numerous success stories with transitions to working remotely where all calls and messaging continue to be answered and delivered 24/7 by their dedicated teams of agents. While some firms are using this time to reassess practice emphasis and strategize for future growth in additional specialties, most tell us there are focused on business as usual for their existing clients – albeit home-based operations – and that seamless call answering and messaging services play a critical role in achieving success working remotely.
Moving to a remote work environment has triggered fueled an increase need to phone answering service within normal business hours in addition to the traditional after hours operations. Many attorneys are fielding calls from new clients as practice focuses change and expand based on the current economic environment restrictions on face-to-face interactions.
If we can help free up your time to handle more client work by answering your phone, please reach out to us at (661) 902-6215.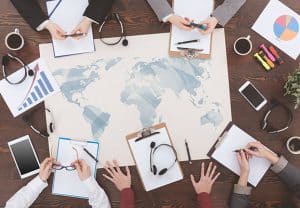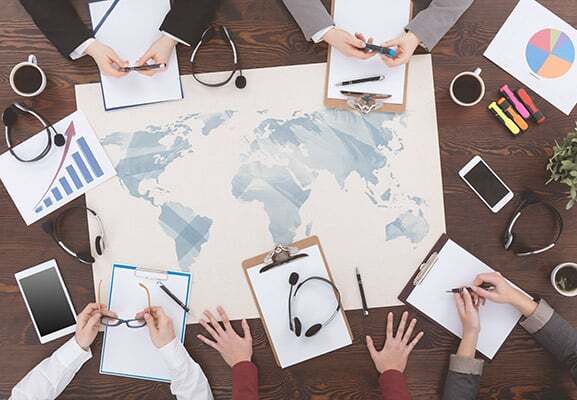 Property Management: Maintaining channels of communication will lead to long term success
While almost 90% of property management companies have either already implemented policy related to COVID-19 or are working on it, we heard there is meaningful difference between the impact based on geography across the country. Management companies in New York and California have different approaches and policies than many other places across the country.
One thing they all had in common – agreeing that communication with tenants, team members and maintenance contractors is most important. "Early and often." "Keep the human touch, without physically touching." "Maintaining phone and messaging access 24 hours a day." Those are all things we heard as key components to successfully managing through this crisis. Property managers across the country expect to be able to assist owners, residents, and vendors in the best manner possible – and as a result they expect those existing relationships and trust to grow even stronger through the ability to provide communication and connections as needed.
If we can help free up your time to do more by answering your phone, please reach out to us at (661) 902-6215.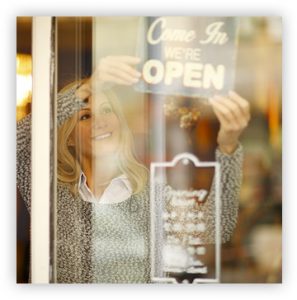 Retail & Hospitality: Consumer-facing companies brace for a long recovery
Consumer-facing companies have been among the hardest hit — as mandated stay-at-home orders combined with economic uncertainty have brought consumer spending to a halt for all but essential products and services. One-fifth of Americans are directly employed in the retail and hospitality including stores, bars, restaurants, tourism and entertainment – many of which are being negatively affected by widespread closures.  Many locally-owned retailers are adapting their customer service – from curbside pickup to free delivery, small businesses are finding ways to connect with their customers. Others are taking this time to renew their retail or restaurant space, make long awaited changes in addition to their extended services.
It's been acknowledged that retail as we know it has changed forever. Has COVID-19 just expedited the inevitable transition toward online retailing? However entwined is retail and entertainment with the lives in our cities and neighborhoods? We're finding they are crucial components to the social lives we've come to enjoy. And someday, soon hopefully, we will all be able to support and enjoy their hospitality once again.
We are seeing a fundamental shift in the way people are showing up for work. The COVID-19 pandemic has caused havoc in daily business routines across all industries. Making sure you are there for your customers and maintaining open communication channels with them is essential; whether your company is classified as such or not.
There is a new energy around people, a new understanding, and a new sense of empathy. The world has realized that no matter where we are, we are all in this together and making sure you are there for your customers and maintaining open communication channels with them is essential.
And we are working to do the same for you, whether your company is classified as such or not. The safety and health of you and your business is our top priority. As you continue to work outside of your normal office space, let us help you effectively keep connected with your customers – day and night.
For some time now we've been planning for and rolling out redundancy protocols across our call center locations to ensure our 24/7 operations continue. We have designed a system for our agents that meets our exacting standards for their safety while protecting our clients and their customers' privacy and security ensuring all your important phone calls are answered.  With nearly three decades in business have successfully prepared us to support you and your business during times like these.
Reach out to an answering service specialist today to learn how a customized answering service program can help you.
Why Wait? Get Started Today
In most cases, answering service programs can be set up within days and only require a brief set up call. When more complex protocols are required for multiple offices, Southwest Answering Service assigns an account manager to identify and manage the program requirements. In any case, we do the work for you to ensure a seamless transition for you and your team. It's easy — get started today!
What Answering Service options are best for you? Contact an answering service specialists today to learn more.
After hours answering service
Security compliant messaging
Virtual Receptionist
Voicemail
Call reporting
Message Dispatch