THE IMPORTANCE OF HIPAA COMPLIANT ANSWERING SERVICE
Meeting the privacy expectations of your patients isn't just a suggestion— it's the law. At Southwest Answering Service we have specialized medical answering service agents who are trained to ensure that all communications are handled in a professional, competent manner and that patient Protected Health Information files are secure providing comfort to your patients that they've reached a member of your team while you continue to deliver quality care.
All our telephone answering service equipment is regularly updated and backed up to prevent hackers or system failures. Southwest Answering Service puts a premium on security, which is why all our agents working with privileged information are HIPAA trained and certified. Your confidential information will always remain confidential.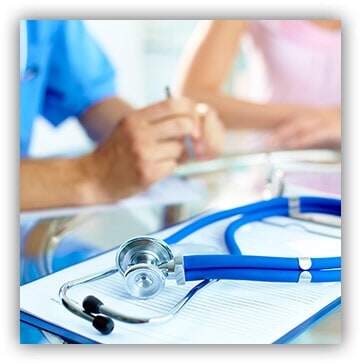 Before you hire just any HIPAA compliant answering service, be sure to ask if all their customer service representatives have completed the appropriate training to meet all regulations. Additional security measures should include the following practices:
HIPAA Compliant and Secure Messaging Apps

Privacy statements on the covers of all faxes

Protected email portals and encrypted intranet

Locked cabinets, desk drawers, and computer screens

Secure systems for disposing of confidential information (shredding)

Phone Agents trained on medical industry requirements
Ensure Your Medical Answering Service Has All Applicable Safeguards in Place
Our HIPAA compliant answering services are utilized by hospitals, medical offices and healthcare facilities all across the United States and offer flexible, affordable and efficient solutions 24 hours a day, 365 days a year. Our secure answering service technology is able to connect patients with their provider or family to patient rooms or deliver secure messages directly to the doctor, ensuring quality patient experiences and quick communications.
Southwest's answering service solutions for medical offices and healthcare facilities are customized to fit your particular healthcare operations — contact us to start a discussion about customized services for your office.